Park Lane in the Wider Community
Please click on each sub-heading to expand the section to find out more-
Mini Police
Each year we work with Thames Valley Police and other local schools with the Mini Police Project. The children are involved in activties such as local traffic watch, litter picking, handing out medals at the Reading Marathon and meeting police dogs in training!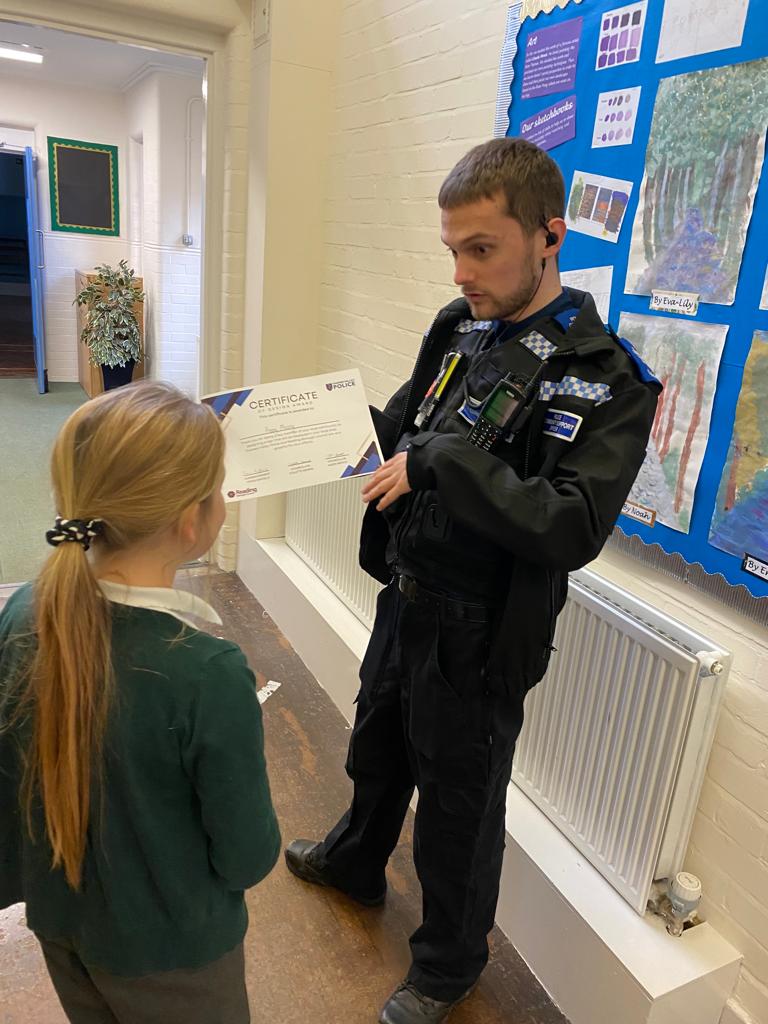 Turn Tilehurst Red
Each year we take part in the local Turn Tilehurst Red incentive to support the local community in marking Remembrance Day.
Visitors to School
We invite a range of visitors into school to help enrich and broaden the experiences our children have. This can vary from local council members to meet the school council to bike maintanance and support teams.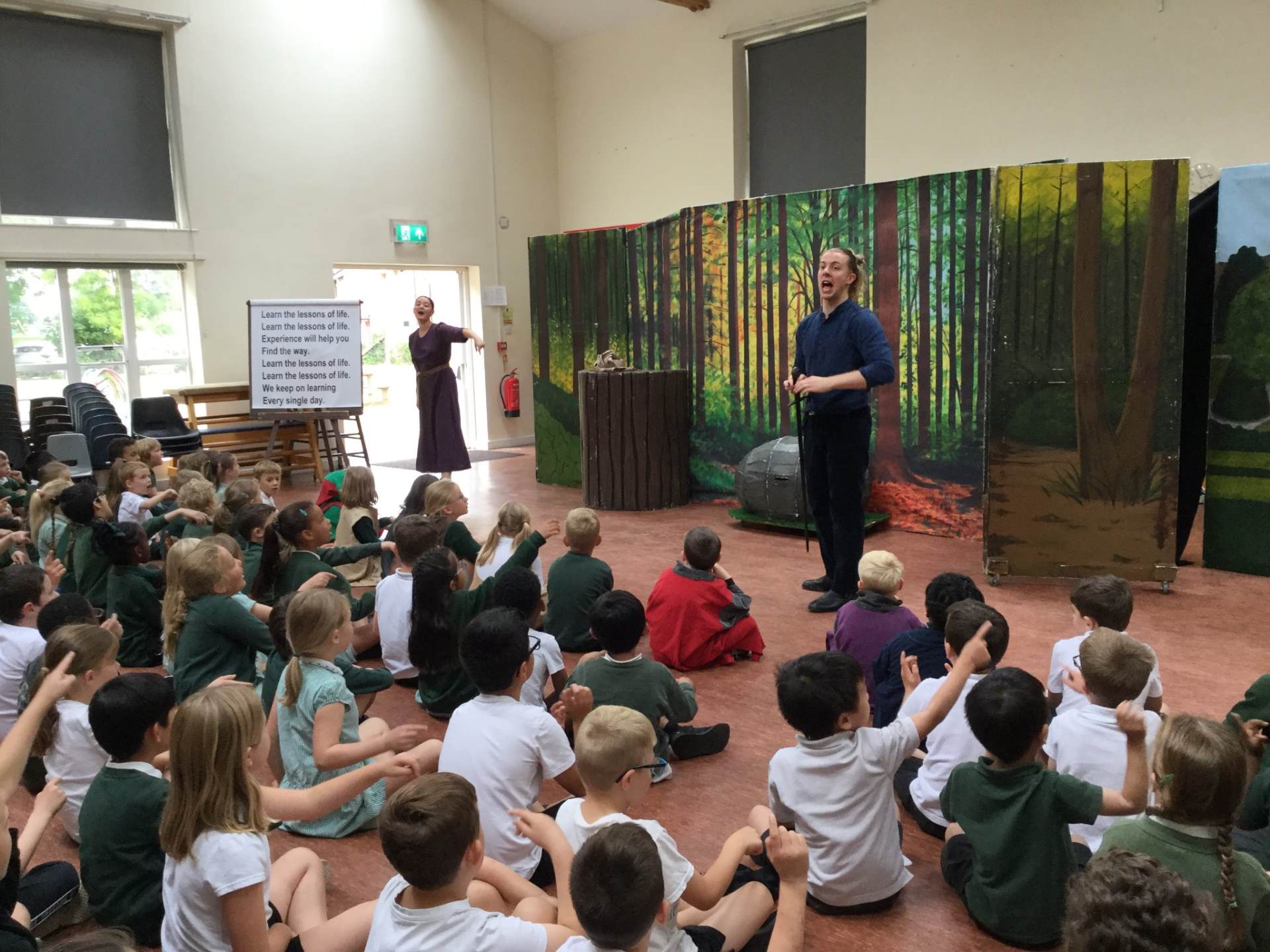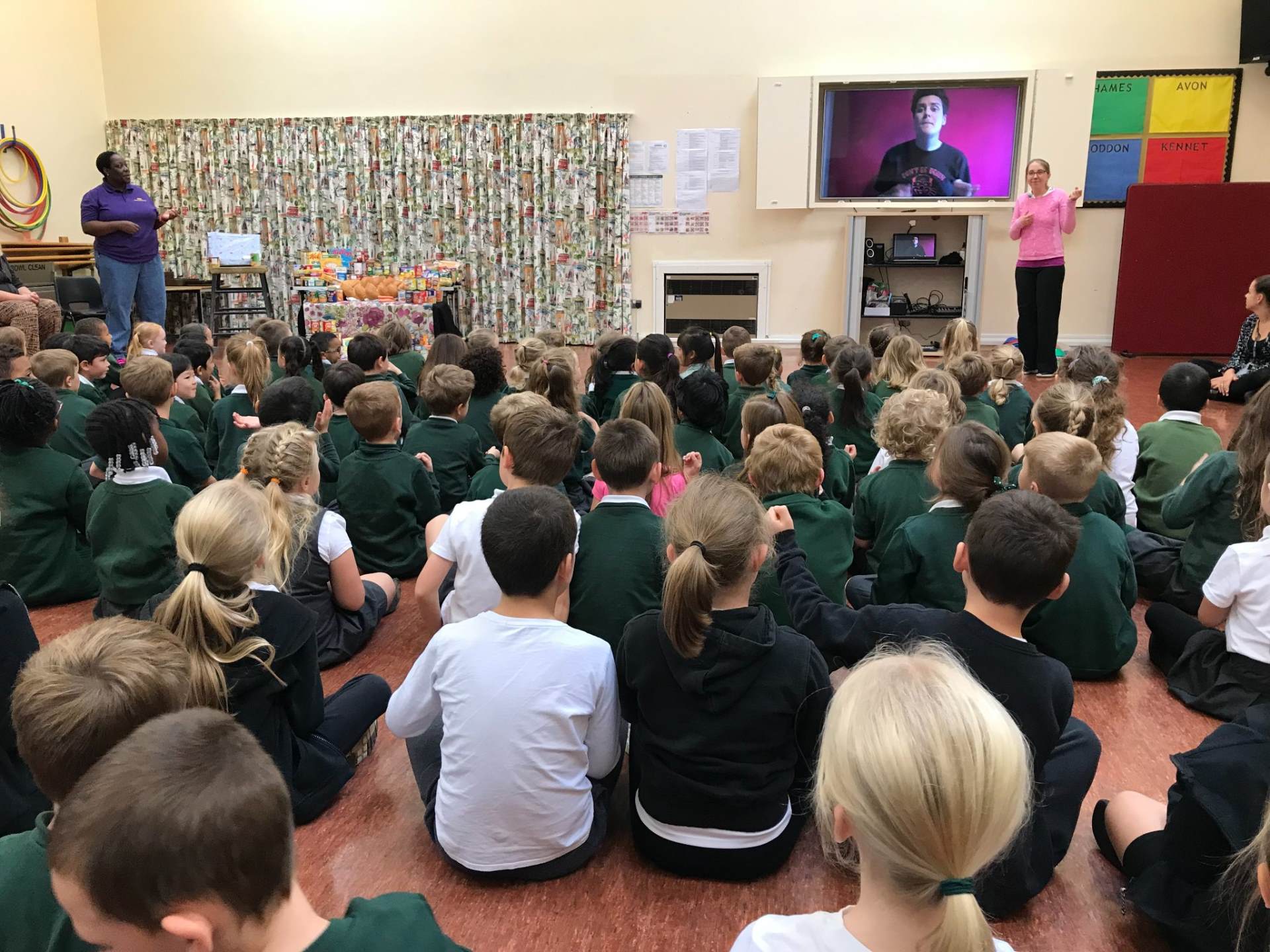 Supporting Charities- Locally and Nationally
Each Harvest we collect for our own school food bank and for the local charity Readifood https://readifood.org.uk/
We also take part in other events to support local and national charities such as: Mental Health Week, Odd Socks Day, Children in Need, Red Nose Day, British Sign Language week, Neurodivesity Week and many more!
Environmental Awareness
We work across our curriulum and assemblies to encourage our children to think beyond themselves and how we can support make changes to create a better world for everyonne. Below are some of the things we have been doing!
Food waste bins at the infants- The infant school council decided to write to Reading Borough Council to ask for food bins for each classroom. The infants get free fruit snacks each day from the government and the new bins mean we can be more mindful and recycle all of our food waste! They also asked for litter picking equipment which we have been using around the school grounds. Great job!
Biking to school and Walk to School Week- We take part in Bike to School weeks to help encourage a healthy mind and body through being more active. Whilst also helping the environment!
School Streets- Park Lane was the first school in Reading to begin a School Streets scheme. This closes the road next to the junior school at the beginning and end of the school day, ensuring it is safer for our pupils to come to and from school and reducing air pollution in the local area.
Recycling Banks- we have recycle schemes running at each site to support our local community in recycling some of the more difficult things to recycle.
Local Church Visits